Festive snacks from Los Taqueros delicious with drinks
This Christmas we may not be with the whole family to celebrate together, but there will definitely be toasts with appetizers and drinks. And how to make these extra festive? For example with the appetizers from Los Taqueros.
A Christmas party
There will probably be Christmas parties, of course not with all your colleagues together in one room. Or with the whole family around the fireplace, but online, via teams. And with those drinks, of course you get some goodies too.
Go for something different and choose the festive snacks from Los Taqueros.
Festive snacks from Los Tagueros
Olé! Give your get-together Mexican swing with the most delicious savory snacks, home-made from your own oven! Because empanadas and nachos from Los Taqueros are super-fast and really tasty.
Oven on, appetizers in! Si, si, it's that simple, quick and delicious!
Mexican cuisine
Mexican cuisine is rich, flavorful and a little spicy. Who does not love! That's why from now on you'll find Los Taqueros' festive appetizers in your supermarket's fresh food section.
Surprise your family and yourself this holiday season, but also at the weekend, during an evening together or whenever you feel like it.
The perfect match
Nothing more festive than a warm bowl of nachos with a rich cheese topping on the table. The ultimate feel good food. Also works well on couch parties or digital dates with friends.It's really quite simple: sprinkle the cheese flakes (mix of cheddar and Gouda) over the crispy tortilla chips, place it in the oven with the aluminum tray provided and serve with the tomato salsa and fresh creamy lime dip.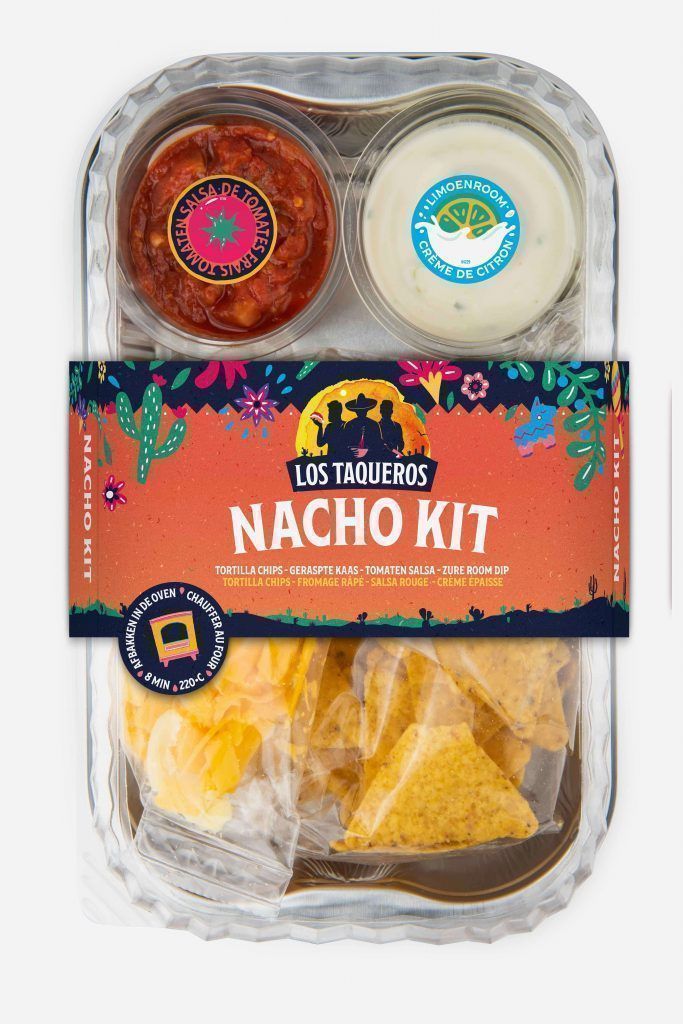 Everything from the oven
Empenadas, who doesn't like them? Eat your fingers on it, so delicious! Empenadas are South American patties, are filled with a spicy meat filling or with seasoned chicken, sautéed peppers, onions, a touch of chili pepper – for those who do like a little spice.
More savory snacks
About Signature Foods: While you enjoy, we're busy developing many more chilled savory snacks and dishes inspired by Mexican cuisine. Always rich in flavor, super easy to put on the table and festive in presentation, that's Signature Foods. Creator and producer of many tasty brands including HEKS'NKAAS® and Johma.
Make the party extra cozy
With these Mexican festive snacks, make your Christmas drinks extra tasty. And although we may not be able to be with everyone live, this way we can still have a little fun.