Where to find a well-fitting bra?
Where to find a well-fitting bra? And how often do you buy new bras? Your body changes, but do you ever get your measurements taken??
You can do this online or go to Hunkemöller and buy something new at the same time!
Puberty
Your body changes during puberty. I was a late bloomer and only started to wear a bra from the age of fourteen I think. The first one was a bra given to me by our older cousin. And I remember later going to the store with my mother to buy new lingerie.
To be honest, I don&#8217t remember if I measured my size or if I just tried on something. I do remember that in the beginning I didn't like it, a bra like that.
After pregnancy your body changes
After my second pregnancy and breastfeeding, I really didn't know what size I was anymore. I just decided to go to a lingerie store once and asked here if they would take my size. This was done and the years after I knew exactly what I was wearing. Until I stopped exercising a year ago. This is due to knee problems and although I definitely watch my diet, I just got fatter.
Add to that the fact that I am over forty and my body is changing. I notice this not only in my clothes that are tighter, but also in my bras's that no longer fit well. Especially in terms of size I notice that they are too small so I decided it was time for a new bra.
Measuring sheets at a store
Nowadays it's easy, you don't have to go to the store to buy lingerie at all. There is plenty of choice online. But how do you know what size you should have?? You can go to the store like me. In this case I went to the Hunkermöller.
But from this store they also have online instructions on how to measure the perfect fit and how to find your own size. Since I have a Hunkemöller nearby, I decided to go to the store. Beforehand I had already checked out the extensive collection online and saw some gems among them.
Knowing the right size
In the store I asked if they would take my size, this was no problem and after measuring we looked around together to see what I wanted. What was ideal was the bell in the changing room. In case you need help, a size that doesn't fit right after all, or a different color. Then you don't have to get all dressed up again to go back into the store.
But they will help you with that.
I went for a non-padded underwire bra. White, with an opaque fabric and semi-transparent lace at the top of the cups. The cups are decorated with a floral pattern.
Along with a pair of high briefs. The shorts are ideal. For the first time I have such high briefs, but these fit fine.
The set looks nice and the comfort is fine.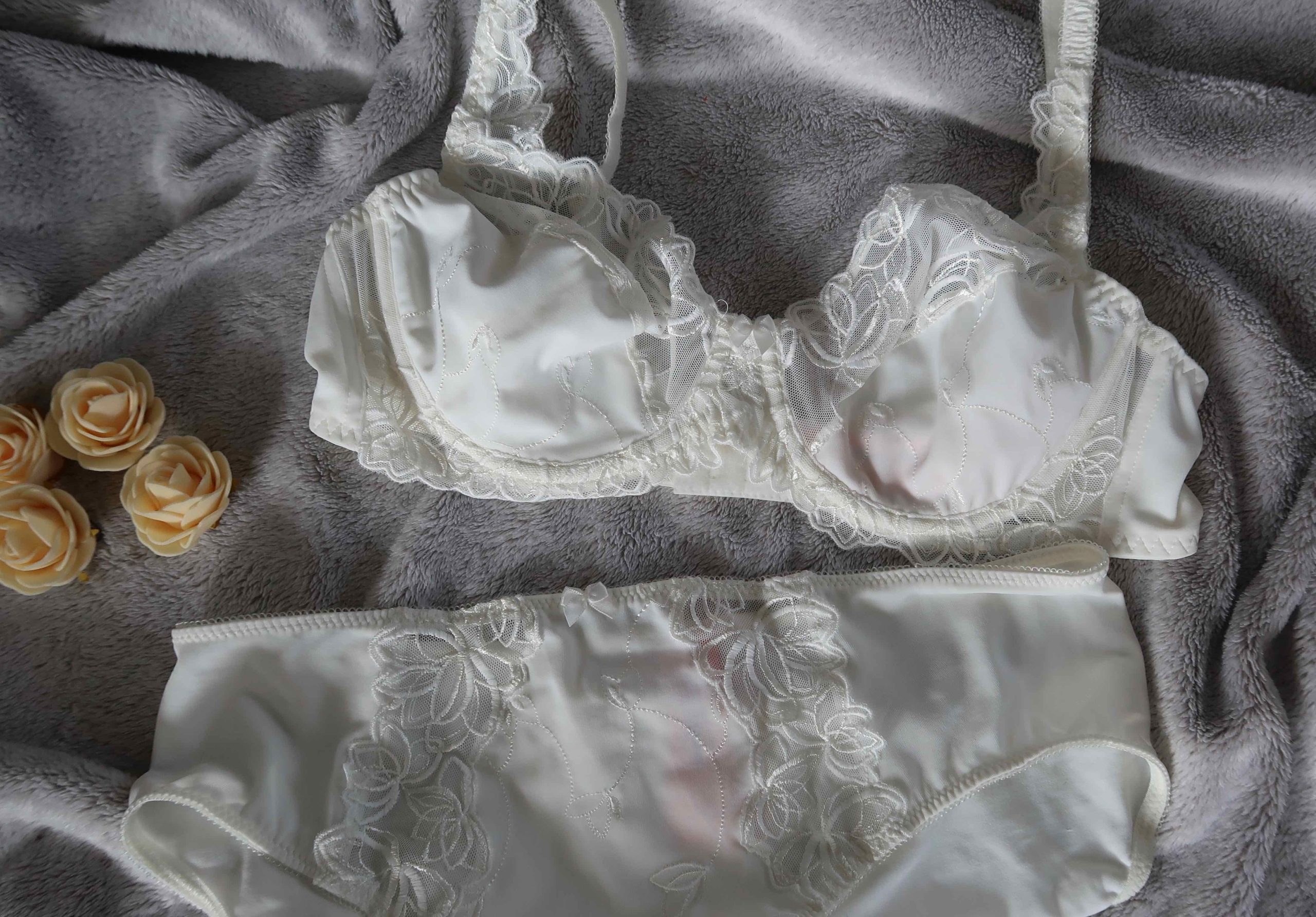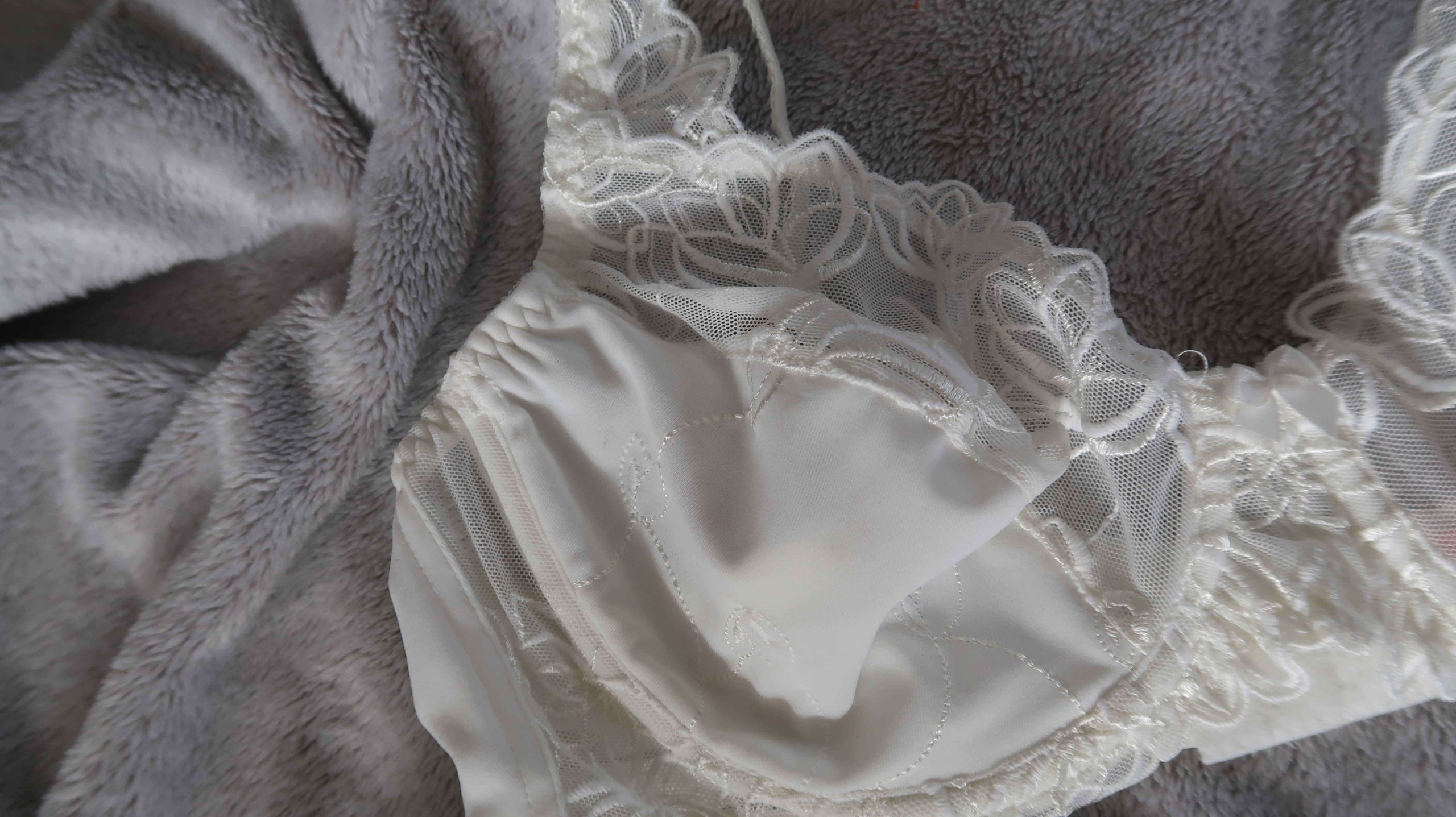 A well-fitting bra at Hunkemöller
There is a good fitting bra for everyone. Hunkemöller has 4 different fits; The Beautiful Balcony, The Delicious Demi, The Fabulous Full Cup and The Perfect Plunge. Still no idea which fit is right for you?
Then discover it now using the Sexy Comes in all Shape tool.