Netflix stream tag and my Netflix addiction
The people who know me well or follow me on Snapchat know that I am a huge Netflix fan. I hardly watch any ' ordinary ' television more since we have Netflix. So you can safely say that I have a slight tendency to a Netflix addiction.
Girlfriend Marjo tagged me to fill in the Netflix stream tag and I love to do that.
Netflix addiction
I know, in this digital age the emphasis is on reducing screen time. Of course I am also working on that, but only for my children. Yes sorry, but since Netflix came into my life I just love my television a lot.
After a busy day on the couch with, or without, the spouse and then merciless Bingewatchen. I admit it, I have a huge Netflix addiction.
Being tagged in the Netflix stream tag came so when called, now I can finally share my Netflix addiction with you. Read and shiver.
Netflix stream tag
What was the moment you thought "now I have to" and took a subscription on Netflix?
I never really thought; ' Now I have to '. I thought before; ' Hey, hey, now I can finally '. More than three years ago we moved to our current home.
We bought a Smart TV and therefore purchased Apple TV right away. A subscription to Netflix was therefore arranged.
How often do you look at Netflix?
Every night I am at home and is not behind the laptop to blog or behind the sewing machine. So that's quite often.
Where do you look at Netflix?
Back on the couch in the living room. Glass of rosé, dress over m ' n legs and streaming.
Are there series that you look but actually not really fun?
No actually not. The range is so great that I will find a different series from. Sometimes a series has to get going a bit and I watch a few episodes after which I decide whether I will look or stop.
What is your favorite Netflix snack and drink?
As I indicated, that is a nice glass of rosé (preferably echo falls) and secretly I like some nacho chips with guacamole. But if I would do that every time under the Netflixen, then the end is lost.
Is there a series that you watch together with your partner?
We often watch one series together and both a series separately. So we have just finished Reign and we are now watching the third season of The Following.
What is your favorite Netflix Original?
Absolutely Orange is the New Black. What a wonderful series that is. The series is set in a women's prison and takes you along various taboo ' s with lots of humor, drama and intrigues.
I love it. The new season starts today so I can't wait to crawl in front of the television.
What are your top 5 Netflix recommended for adults?
Breaking Bath
The Walking Dead
Dexter
Orange is the new black
Outlander
Which five series your children like to watch?
Long live King Julian
The Adventures of Chuck & Friends
Puffin Rock
LEGO Friends
Jake and the Nooitgedacht-Piraten
Which series wouldn't you look soon?
The series that looks at my husband on his own. He does not watch those series for no reason. For example, he is currently looking Pablo Escabar, I really can't fascinate that.
Who is your favorite actor / actress from a Netflix series?
I regularly have one celebcrush on an actor from the series that I am following at that time. We are currently watching The Following and I don't have that with that, but we recently saw Outlander. Well, that's just recommended if you like Scottish men, uh I mean a good series.
The actor who plays Jamie Fraser, Sam Heughan, that is currently my favorite actor.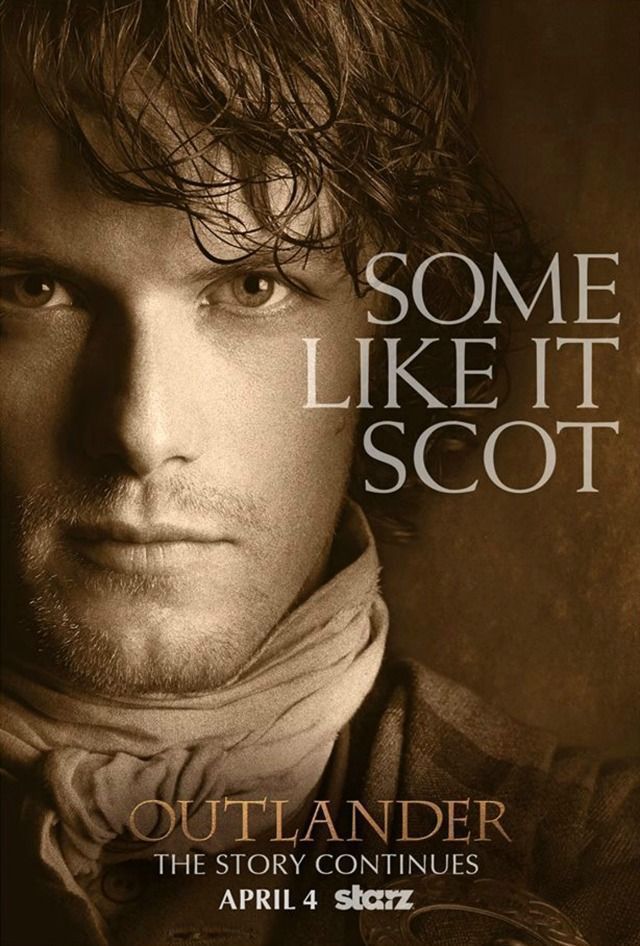 Source; http: // collider.Com [/caption%5D
What are series that, according to Netflix, would be your best choice at the moment?
Bloodline, a Netflix Original that I actually have to see. Scream, although I can't imagine much about it. I have seen the Scream movies but to watch a series of it, I don't know.
Penny Dreadful, but I don't think I dare to look because I think the image is scary.
What's still on your viewing list?
The new season of Bates Motel, super cool series about the Young Years of Psychopath from the Hitchcock Horrorfilm Psycho (1960). The new season of Orphan Black, a Science-Fiction series about Sarah and her cloned sisters. And actually I want to look a little further on The Vampire Diaries, I stopped somewhere once and so I really have to look a little further.
Which next season cannot you wait?
The new season of Orange is the New Black, but luckily our waiting is rewarded and will start this season today.
Which series / films would you like to see on Netflix?
Game of Thrones really has to appear on Netflix. That is the hit series of the last years and I just haven't seen him.
You could still do without Netflix?
No actually not. Netflix is not only very nice, just very easy. If there is nothing on television then there is always something on Netflix.
This Netflix stream tag was created by Linda van Mamal Liefde. You are free to take over but link to the original.
I also tag Marjo, Cassandra, Linda, Astrid, Mary-Lou and Judith. I am curious about your answers.
Do you recognize the Netflix addiction? Or do you not have Netflix at all?
♥ ♥ ♥ On full -time mom, affiliate links are used. This means that if you click on one of the links, we may get a small committee about it. It doesn't cost you anything extra, but it will give us something.
We can maintain this website with these yields. We also sometimes get paid for an article or we get a product in exchange for a blog post. Our opinion still remains unchanged and honest. For more information you can read the disclaimer. ♥ ♥ ♥